ALEX FREDRICKSON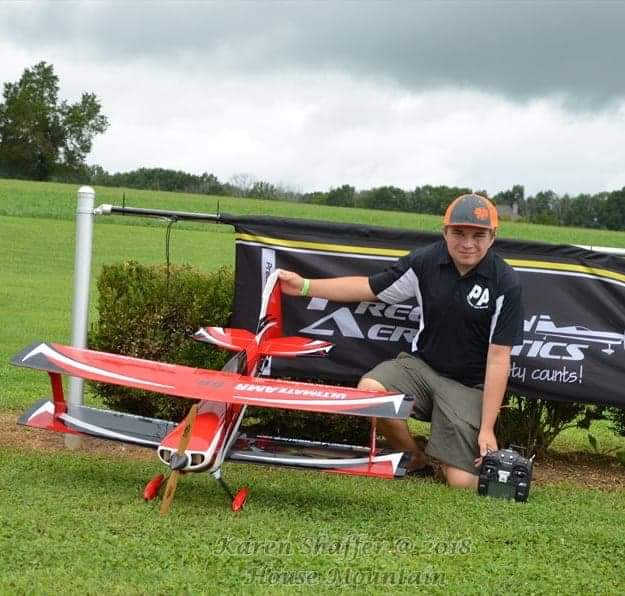 Hometown: Raleigh, NC Age:20
I started flying when I got a umx for Christmas in 2010 and quickly mastered it. After mastering basic aerobatics, I started practicing 3d with foamies and any plane I could get my hands on. Now I fly anything I can fly, vintage aircraft, warbirds, sport, control line, but my main passion in the hobby is 3D freestyle and IMAC. I was invited to Camp Clover Creek, I have won many IMAC events such as 2016 basic in regionals. I go to the Toledo trade show every year since 2017. I go to Joe Nall every year since 2015 and I perform many demos at local events and joe nall electric line demo this year.
My sponsors include: PRECISION AEROBATICS AND MORGANS CUSTOM 3D PRINTING
Rhett lambert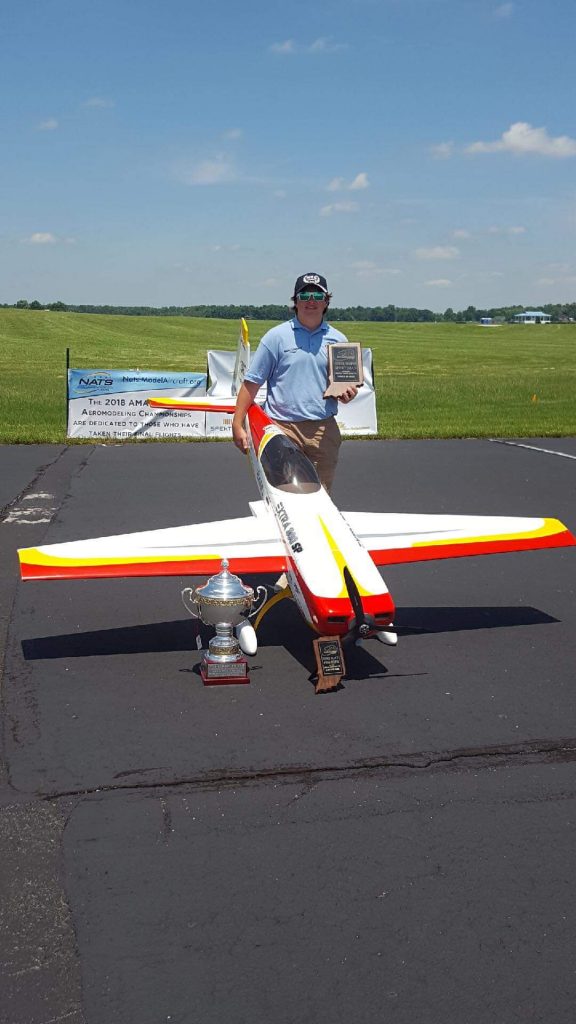 Hometown: The Colony, texas. Age:16
I have been flying for 3 years, i started flying trainers and 3D foamy's. A year after i started flying, i started flying imac. I competed in the basic class and won second place at my first competition, soon after i was invited to camp clover creek and won 5th at nationals in the sportsman class. Since then i have won many competitions in the sportsman class and in freestyle. I competed at the 2018 nationals and won 1st in the sportsman class, i was the first recipient of the inaugural john schroder cup, placed 3rd for the bennett cup, and finished 3rd for freestyle. That same year i went to the 2018 world championships and placed 7th in the sportsman class. I was also on nickelodeon on the Dude perfect show showing the guys the basics of flying! I will be attending camp clover creek for a 2nd time in 2019 and competing in the intermediate class and i was invited to fly at the 2019 clover creek invitational, in freestyle. I also won 1st at the SC – SW smackdown in the intermediate class. I also regularly attend events across the U.S. and perform 3D demonstrations.
My sponsors include: Mks servos, Morgans custom 3D printing.