ALEX FREDRICKSON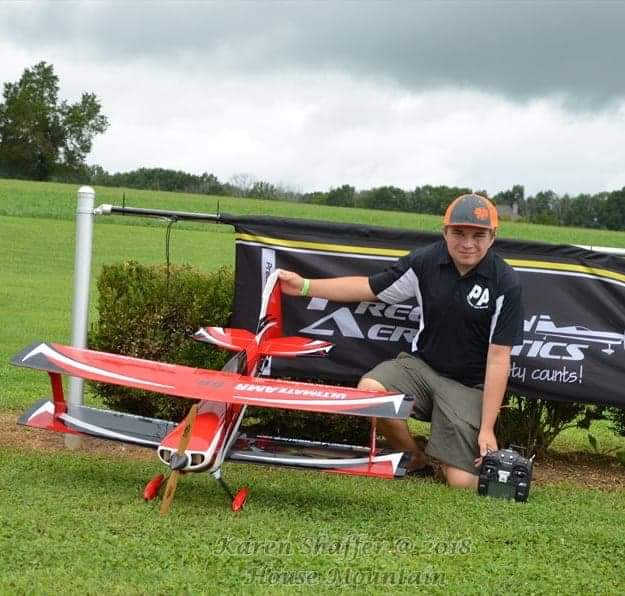 Hometown: Raleigh, NC Age:20
I started flying when I got a umx for Christmas in 2010 and quickly mastered it. After mastering basic aerobatics, I started practicing 3d with foamies and any plane I could get my hands on. Now I fly anything I can fly, vintage aircraft, warbirds, sport, control line, but my main passion in the hobby is 3D freestyle and IMAC. I was invited to Camp Clover Creek, I have won many IMAC events such as 2016 basic in regionals. I go to the Toledo trade show every year since 2017. I go to Joe Nall every year since 2015 and I perform many demos at local events and joe nall electric line demo this year.
My sponsors include: PRECISION AEROBATICS AND MORGANS CUSTOM 3D PRINTING
AUSTIN MORRIS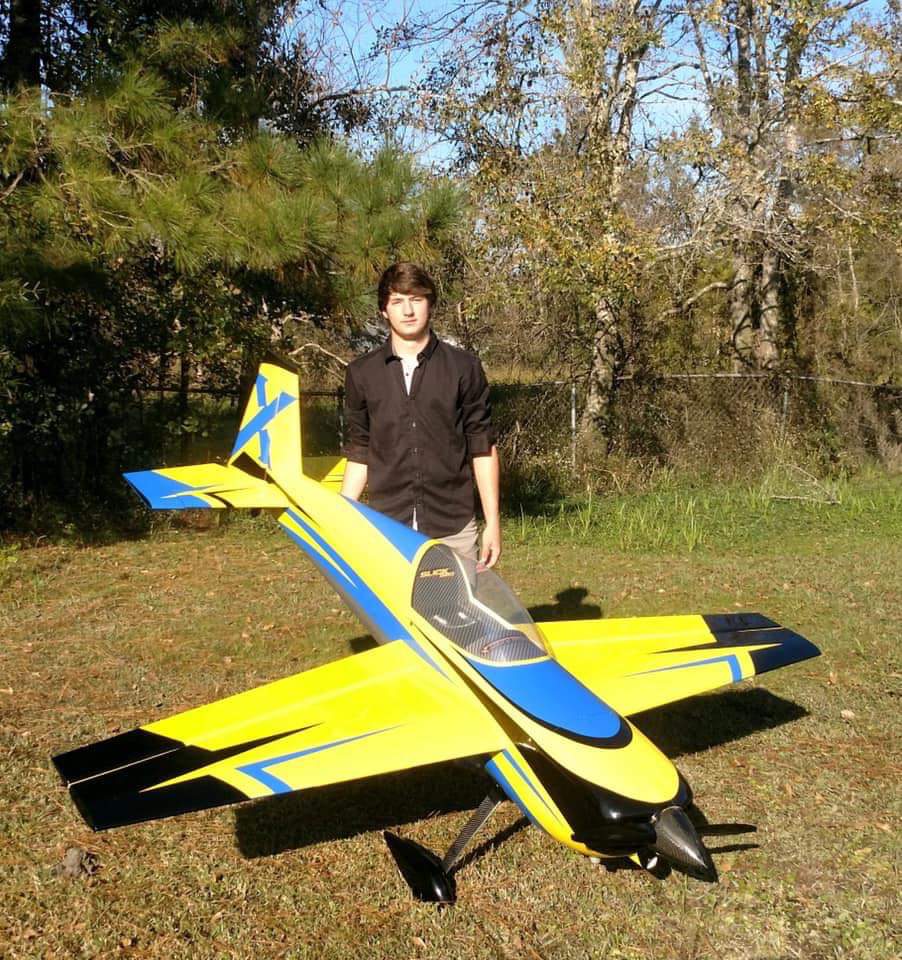 Hometown: Peru Indiana. Age: 17
I have been flying for 9 years I first started flying warbirds back in 2010 when my grandfather took me out to the field and have been hooked ever since. I fly multiple different types of Aircraft. From heli to big 3D gasers I love all type of aviation. MY main passions are warbirds and 3D aircraft. I attend events all across the u.s. And just love to fly.
My sponsors include: ZDZ ENDINES, DOGHOUSE RC, AND MORGANS CUSTOM 3D PRINTING
Rhett lambert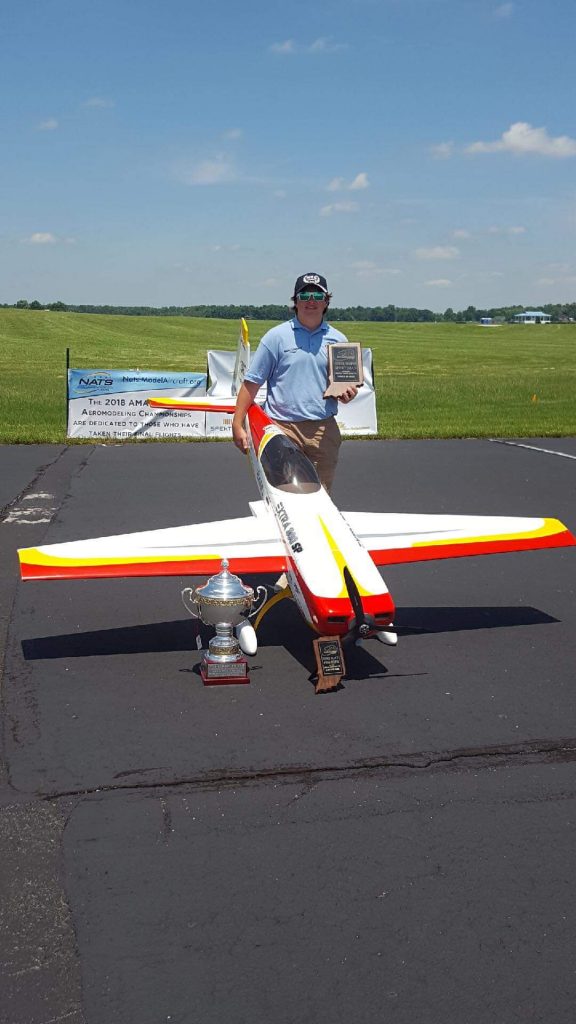 Hometown: The Colony, texas. Age:16
I have been flying for 3 years, i started flying trainers and 3D foamy's. A year after i started flying, i started flying imac. I competed in the basic class and won second place at my first competition, soon after i was invited to camp clover creek and won 5th at nationals in the sportsman class. Since then i have won many competitions in the sportsman class and in freestyle. I competed at the 2018 nationals and won 1st in the sportsman class, i was the first recipient of the inaugural john schroder cup, placed 3rd for the bennett cup, and finished 3rd for freestyle. That same year i went to the 2018 world championships and placed 7th in the sportsman class. I was also on nickelodeon on the Dude perfect show showing the guys the basics of flying! I will be attending camp clover creek for a 2nd time in 2019 and competing in the intermediate class and i was invited to fly at the 2019 clover creek invitational, in freestyle. I also won 1st at the SC – SW smackdown in the intermediate class. I also regularly attend events across the U.S. and perform 3D demonstrations.
My sponsors include: Mks servos, Morgans custom 3D printing.
DAN SKUROPACKI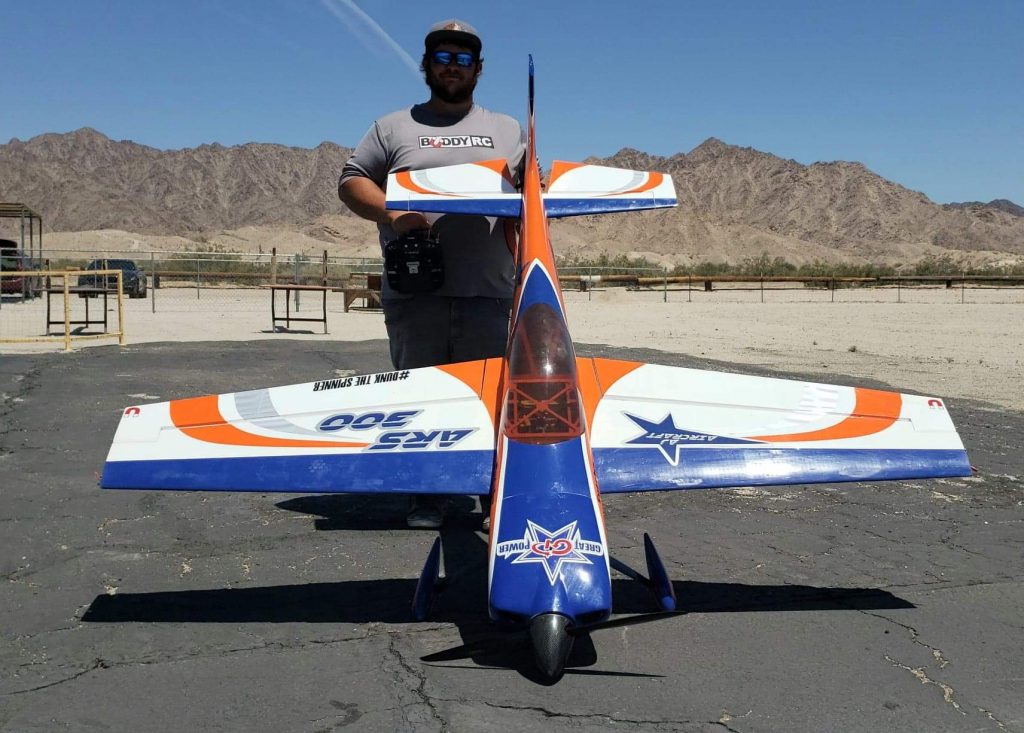 Hometown: Yuma AZ
I have been flying for 19 years and I have been flying 3D for 9 years. I started with a 3DHS 48″ Extra and quickly progressed. I competed for a few years until I realized it wasn't for me. I started learning i really loved the technical side of the hobby and I went on to learn a lot more about that instead. I love learning how things work and what goes into it.
Thanks to this hobby I started my career in June 2018 on the other side of the country to fly target aircraft for the Army. It has been one of the best experiences ever.
Thank you to my sponsors for all your support!!!
My sponsors include:
GP Engines / Aviator Plus RC
Hitec RCD
Buddy RC
Falcon Propellers
3D Life RC Products
Demon Aero
Morgans Custom 3D Printing